A tour designed for all those who wish to enjoy the beauty of Lofoten without haste
The PRICE INCLUDES:
6 overnight stays, including breakfast,
round-trip airport/hotel/airport transfer
2 full-day excursions to explore the Archipelago
1 raft safari to see sea eagles
1 night adventure "hunting for northern lights"
Tour Guide in English
Lofoten Lights assistance throughout your stay.
For more information, please contact us by email or by filling out the form at the bottom of the page.
additional €20.00 per night per person from December 26th to 31st and from March 1st to 31st.
Bookable from 01.September to 31.March
ARRIVE AND MEET YOUR GUIDE
Private transfer to Svinøya Robuer (or equivalent)
Accommodation at the Svinøya Rorbuer (or equivalent) in a typical fishermen's cottages, called rorbu in Norwegian. All rorbuers have sea views and are equipped with double rooms with private bathrooms and kitchenettes.
DISCOVERING THE LOFOTEN ISLANDS
A day dedicated to landscapes and beauty. A photo tour of this fantastic archipelago. We will admire its distinctive landscapes and contrasts, ancient mountains and sea, fjords and Caribbean beaches, visit fishing villages, and learn about Viking history.
The tour lasts about 6 hours.
EVENING EXCURSION "HUNTING FOR BOREAL AURORS
Free day.
In the evening, an excursion dedicated to the magic of the northern lights. Your guide will take you to the place where the power of the aurora is shown in all its beauty. There are no set routes and locations: this hike is a search for the Aurora, and the route, therefore, is decided on a case-by-case basis after carefully evaluating weather conditions and solar activity. Guided tour in Italian.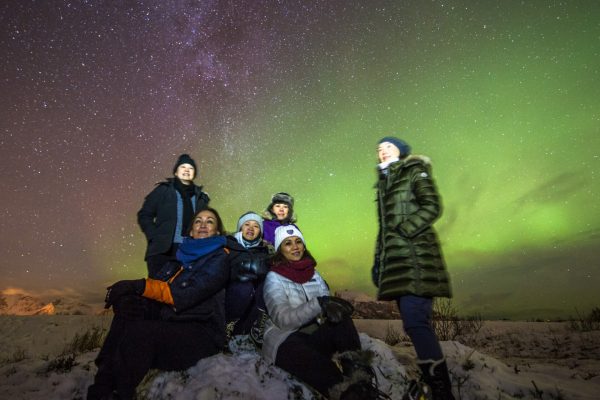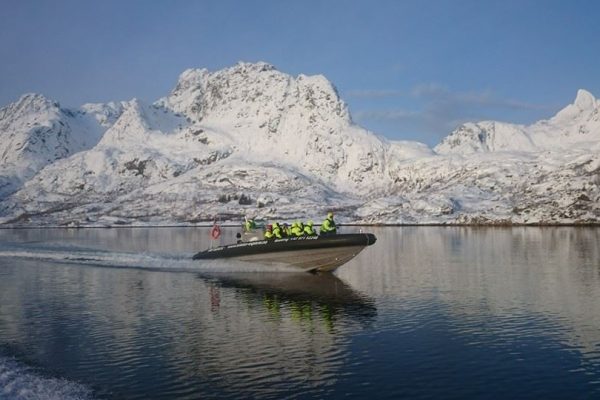 THE TROLLFJORD, SEA EAGLES AND THE NORTHERN LIGHTS
An intense day filled with excitement, the beauty of Lofoten as seen from the sea, sea eagles and the magic of the aurora that you will never get tired of admiring. We decided to make the excursion to Trollfjord by rib, a fast raft, because we are 200 kilometers beyond the Polar Circle, and we want your vacation to be unforgettable.
Duration: 2 hours
FROM SVOLVÆR TO Å
During this second day dedicated to discovering the archipelago, your guide will take you to the southern end of the islands. Flakstad beach, Caribbean Ramberg, and then again, the island of Moskensøya and its quaint fishing villages and the town Reine.
Duration: approx. 7 hours
FREE DAY
You can devote this day to resting, shopping, sightseeing in Svolvær or additional activities to be decided directly on site with your guide. We recommend a nice kayak excursion, a visit to the Kabelvåg Museum and, for the more athletic, a nice snowshoe walk.
The guide/assistant will be at your disposal.
TRANSFER AND DEPARTURE
Last breakfast on our beautiful islands and meeting with your guide for the transfer to Svolvær airport/port.
Our services end here, and we hope to see you soon in the magical realm of the northern lights!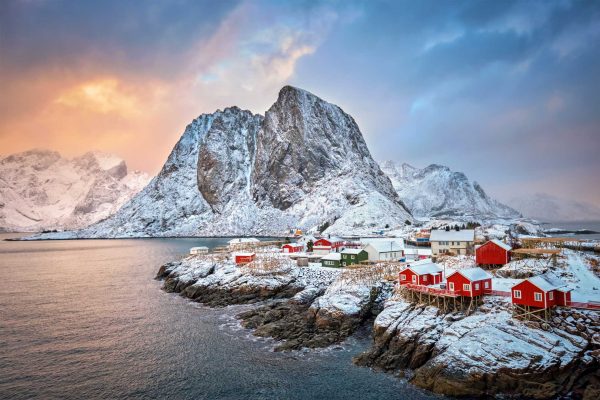 Book your tour by putting an indicative date, we will contact you to define the date according to availability.